Journal of Studies in Social Sciences is a peer-reviewed journal that publishes papers in all aspects of Social Sciences and Humanities, including but not limited to: Anthropology, Archaeology, Criminology, Economics, Education, History, Linguistics, Communication studies, Political science, International relations, Sociology, Human geography, Psychology, and elements of other fields as well, such as Law, Cultural studies, Environmental studies, and Social work.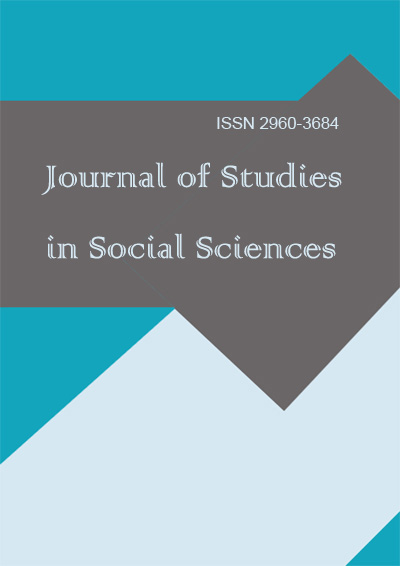 Vol 22 (2023)
Table of Contents
Research Articles
This study assessed effects of teaching performance standards on curriculum implementation and delivery in public schools in Bungoma County, Kenya. The study was objective was to assess if every teacher has complied with the teaching performance standards. The study was based on education production function theory, which places students' performance as function of teachers` quality of input/ curriculum service delivery. The study employed simple random sampling where two lists were prepared for public primary and secondary schools and 10% of the schools, teaching staff and deputy heads were randomly picked from the lists. Out of 73 primary, 29 secondary, 1971 teachers and 102 deputy heads a sample frame of 7 primary schools, 3 secondary schools, 197 teachers, 7 deputy head from primary and 3 from secondary were used. Correlation and regression were used in data analysis. The paper singles out syllabus coverage, lesson attendance, marking of learners' exercise books and teaching/learning Aids as major factors influencing curriculum implementation in schools. The paper concludes that if teachers comply with all the teaching performance standards, effective implementation of curriculum will be achieved.  The paper recommends the study on IEP to assess its effect on quality of education in Bungoma County.
This article reveals the content, purpose of political modernization and its methodological basis in Uzbekistan. The analysis of the main paradigms about political modernization has been carried out. The ways of Uzbekistan in modernization are considered. A brief description of the process of political modernization in Uzbekistan is considered. The studied experience of socio-political thought is necessary to address issues of political modernization in Uzbekistan.
The purpose of this study was to establish the contribution of the community to the development of school projects among ward Secondary Schools in Magu District, Tanzania. The study was guided by Social System Theory. The study adopted a mixed research design.The target population of the study was 1061, consisting of 1 District Education Officer, 20 heads of secondary schools, 20 Ward Education Officers and 20 Ward Executive Officers. Simple random sampling was used to select a sample of 276 community members while 5 school heads, 4 Ward Education Officers, 4 ward Executive Officers and one District Education Officer were purposively selected. Questionnaires and interview guides were used to collect data. Quantitative data were analyzed using descriptive statistics in terms of frequencies and percentages while Narrative Analysis was used to analyze qualitative data. The findings indicated that despite Fee Free education policy still community members contributed to the development of school projects in Magu District mostly in the form of finances. Secondly, it was found that the method of resource mobilization that exist is mainly contributions from parents. The study recommended that the community should be educated on other forms of contribution to foster school development projects. And once the funds are available they should be used prudently so as to motivate community participation.
The research work aims to ask why and there was a youth movement; it would not only be a question of how the student movement began in the world, so this research impacted the international dimension to reflect Türkiye's arrangement of 68 generations of protection of its independence but also of attempting to provide a vulnerability that was born in 1945 and that fits into the intricate field of political depression, emphasizing the difficulty of life in a modernization way.
Educational rights are prime reality for India's millions of children who can be rightfully termed as social categories at risk of exclusion. These children have been deprived of education of minimum quality while some of them remain even beyond the reach of formal schooling. The irony is that their educational deprivation is obtained at the backdrop of India's most enabling constitutional guarantees, judicial and legislatures that are well-equipped to protect and uplift the pathetic existential conditions of these social groups. A conscious neglect of school education in the initial decades of independent India is termed by Dreze and Sen(2013) as a 'home-grown folly'. 1 This study aims to investigate the challenges of the Right to Education Act, 2009 among  Primary School Teachers of Purnea district of Bihar. A descriptive survey is used in the study. The information was gathered from as many in-service teachers as possible working in primary schools of Purnea. A questionnaire with open-ended objective questions was created to investigate teachers' perspectives, challenges, and suggestions regarding the RTE Act. The study's findings revealed a significant gap between policy involvements and how they are actually perceived and implemented in the field.
Mediated by technology, delivered by professionals, and facilitated by moderators, webinars are any online sessions, workshops, and seminars streamed live, recorded, or pre-scheduled times and dates, to discuss a certain educational, business, scientific, or any topic. Webinars often receive a huge attendance or audience from many peers, laymen, or professionals. This paper investigates the use of speech acts in two educational webinars drawing on a pre-observation that presenters and moderators in webinars use pragmatic devices. The paper introduces and defines the research key terms; speech acts, webinars, and online discourse. Then, previous studies, research questions, data, methodology, and limits are presented. The analysis is limited to two American educational webinars. Following data selection, the analysis is conducted according to Searle's (1975) theory of speech acts. The research finds that presenters and moderators in webinars used certain speech acts to express meanings, issue directions, direct sessions, react to the audience, share background demos, and switch topics. Moreover, the presenters and moderators in webinars use speech acts more than other linguistic devices because these forms can easily and clearly communicate meanings and feelings.