Communications in Applied Sciences (ISSN 2201-7372) is a peer reviewed international journal that publishes papers in all aspects of applied sciences.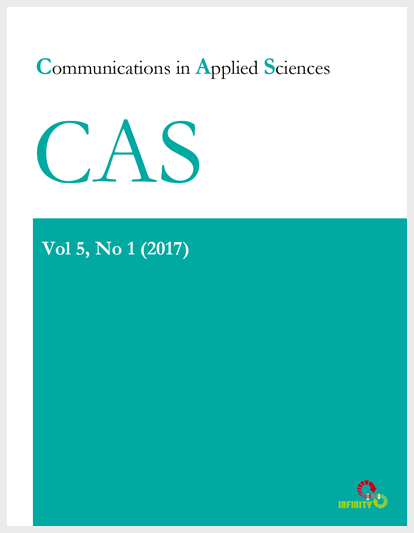 Vol 6, No 1
Table of Contents
Articles
The solutions of the Schrӧdinger equation with Manning-Rosen plus Yukawa potential (MRYP) have been presented using the Pekeris-like approximation of the Coulomb term and parametric Nikiforov-Uvarov (NU) method. The bound state energy eigenvalues and the corresponding un-normalized eigenfunctions are obtained regarding Jacobi polynomials. Also, Yukawa, Manning-Rosen, and Coulomb potentials have been recovered from the mixed potential, and their eigenvalues obtained.
Copyright © 2018 InfinityPress.Info. All rights reserved.